Sports betting giant DraftKings was slapped with a $150,000 fine and ordered to submit revised internal controls to New Jersey regulators after an employee with the operator told a VIP player in Florida that he could have a friend in NJ place proxy bets on his behalf.
According to documents provided to NJ Gaming Review by the New Jersey Department of Gaming Enforcement (NJDGE), DraftKings admitted that it had violated the state's gaming regulations by allowing 21 proxy wagers between April and October 2020.
The operator first notified the NJDGE of the scheme on October 24, 2020, and conducted its own investigation into the matter over the following months, the documents show. DraftKings has since implemented a cross-check program to ensure that geolocation data is accurately identifying violators of its "one user, one account" policy, as well as its proxy play policy. It also stepped up training of its player development personnel to better identify players who are violating those policies.
The NJDGE ordered DraftKings to void the 21 open wagers and return any associated stakes to the Florida player's account, excluding free bets. The player's account was also ordered permanently closed and any remaining balance returned.
DraftKings had until March 1 to submit revised controls showing that the cross-check program and additional personnel training had been made. The regulator also ordered the operator to prepare an accounting of its profit or loss from the aforementioned wagers by that date. A consent agreement between DraftKings and the NJDGE was signed on February 18.
$200
in Bonus Bets
for new bettors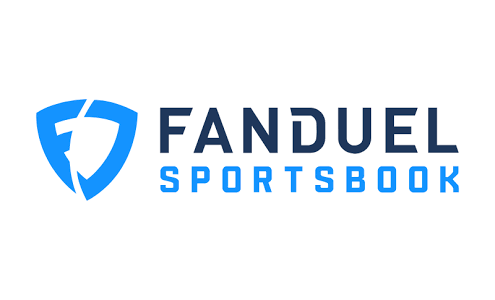 $200 in Bonus Bets
Last verified: Dec. 1, 2023
Nice welcome offer
Quality promotions
Good in-play options
Bet With Your Head, Not Over It. If you or someone you know has a gambling problem and wants help, call 1-800
GAMBLER
.
Facts in the DraftKings Proxy Betting Case
According to a complaint dated December 9, 2021, the proxy betting scheme involved Eric Stevens, a resident of Florida and a high stakes sports bettor. The NJDGE said it was "not uncommon for Stevens to make wagers of $50,000 or more on individual events."
The complaint said Stevens received complimentary gifts at his home in Florida through Victor Ronca, a VIP host for DraftKings. "Ronca was responsible, among other duties, for providing Stevens, as a premium player, gifts and other incentives for the business Stevens was providing to DraftKings. Accordingly, DraftKings was familiar with Stevens being a resident of Florida."
Stevens opened an account with DraftKings in September 2019. Shortly thereafter, he had a friend from Florida, Larry Porter, place bets in New Jersey on Stevens' behalf — with DraftKings' knowledge. Porter had a temporary job in New Jersey and was physically present in the state when he made the wagers for Stevens.
DraftKings became aware of the scheme and issued Stevens a written warning in October 2019 about proxy wagering, but Ronca also verbally told Stevens and Porter that they could continue to make such illegal wagers so long as Porter accessed Stevens' account at least two hours after any access by Stevens.
The complaint said Stevens was a guest of DraftKings at a private suite for Super Bowl LIV in Miami on February 2, 2020. While the game was being played, Stevens "actively wagered on the Super Bowl game in progress through Porter in the presence of, and with knowledge of, DraftKings' personnel."
Illegal Bets Also Made in Pennsylvania
The scheme also took place in Pennsylvania. According to the complaint, when DraftKings launched in the Keystone State it offered Stevens, through Ronca, "a special premium on his wagers in that state in connection with special introductory offers.
"Porter was therefore instructed by Stevens, with the knowledge of DraftKings, to drive to Pennsylvania from New Jersey and make large wagers in the state to qualify for the special offer."
It was unclear if the Pennsylvania Gaming Control Board (PGCB) was mounting its own investigation into Stevens and Porter. PGCB spokesman Doug Harbach said he was unable to confirm or deny that such a probe was taking place.
"Any action that may involve board-approved penalties is fully investigated by our Bureau of Investigations and Enforcement," Harbach said, adding that the PGCB's Office of Enforcement Counsel "would then review and decide to recommend some action taken by the Board — i.e., a fine, license suspension or revocation, or involuntary exclusion from gaming.
"Those two entities work confidentially until there is something to bring before the board."
DraftKings declined to comment on the matter or to say if Ronca was still their employee.