FanDuel opened its first online sportsbook in the state of New Jersey in 2018, and it has been one of the leading online sports betting sites in the state ever since. FanDuel Sportsbook NJ gives players access to various sports and bet types, including all of the country's major sporting leagues.
The site is 100% legal and legitimate, allowing everyone to enjoy making bets safely. It holds a license from the State of New Jersey, Division of Gaming Enforcement, which regulates the site's activities. Everything is held to strict industry standards to ensure your private information is safe.
Operated by FanDuel Group, one of the leading sports and casino betting providers, the company also runs Stardust Casino in New Jersey, giving users access to both platforms with one account. This lets you use the same bankroll across both sites for added convenience.
FanDuel also operates online sportsbooks in Colorado, Illinois, Indiana, Iowa, Michigan, Pennsylvania, Tennessee, Virginia, and West Virginia.
Our FanDuel Sportsbook NJ review covers everything you need to know before signing up to the site. It will give you information about the welcome bonus, promotions featured on the site, a variety of betting options, and much more.
Welcome Bonus
FanDuel Sportsbook NJ rewards new players in a unique way with a single no sweat first bet. This gives you the chance to get a big bonus if you lose, but you will not receive anything if your first bet wins.
This is a great way to let new users bet on a new sport or try out a new bet type without worrying about the risk. Adjusting the offer to provide a minimum bonus would help ensure that everyone gets to enjoy the bonus regardless of the outcome of their bet.
Get a No Sweat First Bet up to $1000
This offer requires no bonus code and is available to all New Jersey players aged at least 21 who sign up on the site. Once you have created an account, you need to make an initial deposit to the site. Remember that only your first bet qualifies for the welcome bonus, so take some time to explore the platform and find a sport or bet type you want to try.
Then, place your first real-money sports bet. If it loses, the welcome bonus will refund the full amount up to $1000. This lets players safely make a large wager thanks to the high refund limit. The bonus is paid out in site credits within 72 hours of your initial bet settling. Make sure to use all your site credits within 14 days, or they will expire.
If your wager wins, you will keep all winnings but not receive a bonus. Whether they win or lose, all players will be left with a topped-up bankroll to continue enjoying the site.
Also, remember not to use the Cash Out feature to settle your bet, or it will not become eligible for the promotion.
Another benefit of the FanDuel NJ Sportsbook bonus for new players is that you do not need to meet any wagering requirements. Any winnings you receive by wagering site credits are free to withdraw. Unlike many other sites, new players can avoid the potentially confusing situation where the site denies your withdrawal due to specific conditions not being met.
$1000
No Sweat First Bet
for your first wager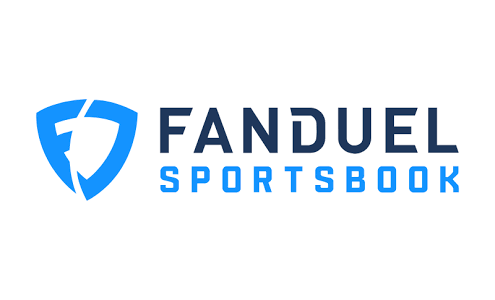 $1000 No Sweat
First Bet
Last verified: September 2023
Massive no-sweat first bet
Quality promotions
Good in-play options
Bet With Your Head, Not Over It. If you or someone you know has a gambling problem and wants help, call 1-800
GAMBLER
.
Promotions
The FanDuel NJ sports betting promotions offer a wide variety of bonuses to players. No matter your preferred sport, there is something here for everyone to benefit from. Available promotions include everything from bonus bets to better odds on your favorite major events.
Refer-a-Friend
Both you and a friend can earn an easy bonus just for using the site. The Refer-a-Friend promotion lets you invite up to 10 friends to create a FanDuel Sportsbook NJ account. Once they have made a deposit and placed a sports bet of $10 or more, both of you will receive $50 in site credits. Simply access your FanDuel account to get your unique link and start sharing it with friends.
Parlay Insurance
Parlay insurance promotions are available for many different sports and lower the risk of your bets. Remember to check the promotions page to view the latest sports available for these offers. Usually, you will need to place a parlay of at least five legs on a match of the qualifying sport. If you win all your legs except one, you will receive a refund of up to $25 in site credits. Before you opt in, make sure to read the details of each offer since some have minimum odds requirements or other restrictions.
Enhanced Odds for Major Events
Massive sporting competitions like NBA games are some of the most popular bets available. FanDuel Sportsbook NJ frequently offers Enhanced Odds promotions for these major events, allowing more people to participate and enjoy them. Make sure to read the details of the offer beforehand, as these promotions come with unique restrictions. For example, you might need to make a moneyline wager to qualify, or the promotion could only be open to new players.
Insurance Bonus Bets
Bonus Bets are another great way to reward players and let them keep betting on their favorite sporting events. These are limited-time offers that apply to specific competitions, such as the NBA Finals. After opting in, you can place a Same Game Parlay on the event with the required number of legs. You will receive a refund in site credit if your bet loses, although the amount you can earn varies depending on the promotion.
Rewards
Unfortunately, FanDuel Sportsbook NJ does not offer a rewards or loyalty program. Players looking to earn VIP bonuses will not find them here. The only bonuses available on the site are the regular FanDuel NJ Sportsbook promotions. Despite the lack of rewards, there is still a strong variety of other offers.
We would like to see the site adopt a loyalty system since FanDuel's casino site, Stardust Casino, offers one. This would attract even more new players since most programs allow users to start earning rewards immediately after registering. It would also help retain current players who can continue earning extra benefits as they move higher up in the loyalty program.
Mobile App
The official FanDuel NJ sports betting mobile app is a fantastic addition to the site that makes your experience even more convenient. It lets you take the full range of sports and bet types with you on the go. You can also avoid missing out on important matches and limited-time offers.
We have provided links on this page that you can use to download the app for iOS and Android. Once you have created an account, you can access everything available on the desktop site on your phone. From making deposits and withdrawals to placing any type of wager, the app is the most convenient way to enjoy the site.
The simple interface with large icons makes using the app a breeze while still being stylish. You can even view ongoing games and make live bets from your phone. Of course, if you cannot access the app, you can still use the mobile site through your phone's browser to make your bets.
Features
User-friendly layout — All the information you need is displayed clearly and on the same screen, which means you do not have to toggle between different areas to see the relevant info and place your bets.
Reliability — Both apps function without any noticeable glitches or crashes to ruin your experience or influence your bottom line. The mobile platform works as intended for the most part.
Betting slip — Make your first pick and the bet slip is instantly generated. After that, you can easily add new picks or remove the existing ones, and toggle the slip on and off as necessary.
Banking — Fund your FanDuel New Jersey Sportsbook account through the app using one of the numerous banking options on offer.
Bet Types
Fanduel Sportsbook NJ offers players a vast selection of sports and bet types. These include some of the largest competitions like the NBA Playoffs and Finals. Each sport also provides you with loads of ways to customize your bets, from parlays to money lines.
Sports
The site offers a wide selection of 20 sports to bet on. Some of the most popular include:
Basketball

MMA

Football
Hockey
Soccer
There are also many variations available, such as Rugby League and Rugby Union.
Markets
Players have a huge amount of choice when it comes to markets and bet types. The site offers seven markets to pick from, including:
Parlays: A cumulative bet that uses your previous winnings to wager on further events.
Futures: These let you wager on upcoming events with fixed odds.
Money Lines: A simple wager where you bet on the ultimate winner of a match.
Spreads: Unlike money lines, spreads let you bet on the winning results of an event instead of just the overall winner.
Totals: A bet on the total points both teams will score in a match.
Round Robins: These are bets on multiple teams that are divided into two-team parlays. Usually, this means you must bet on three to 10 teams.
Props: Side bets on certain occurrences during a match that are not related to the overall winner.
Live Betting
Live betting is another option open to players that like to experience the thrill of an ongoing match. This lets you place your bets during a game at specific points, such as halftime. The advantage is that the odds fluctuate as the match progresses. You have the chance to bet on unlikely occurrences that would have unfavorable odds if you wagered beforehand.
FanDuel Sportsbook NJ has a dedicated live page where you can view all ongoing games and even watch some matches. Here you can see all the latest odds and scores. Many sports feature live betting, including baseball, tennis, and soccer.
Banking
Users can enjoy accessible and straightforward banking at FanDuel Casino NJ, thanks to the wide range of deposit methods. Cards, e-wallets, and bank transfers are all available to cater to as many players as possible. However, withdrawals are accepted by only a few services. Banking information such as minimums, maximums, and transaction times are also difficult to find or unavailable on the site.
Account Verification
When you have finished signing up, you will be asked to verify your account. This proves your identity to the site and helps secure your account. The verification process also lets you enjoy a more seamless withdrawal process, depending on how many details you provide. Requested information includes:
Mailing address
Date of birth

SSN
Deposits
You can quickly make a deposit from your account page by selecting one of eight methods. This covers a wide range of services, each with its own amount limits, including:
VISA: $10 to $1000. Instant processing.
Mastercard: $10 to $1000. Instant processing.
FanDuel PrePaid Card +: $10 to $2000. Instant processing.
Paynearme: $10 to $500. Processed within 15 minutes.
PayPal: $10 minimum. Instant processing.
Online Banking: $10 minimum. Instant processing.
Wire Transfer: No limits provided. Processed within 24 hours.
Venmo: No limits provided.
Withdrawals
The downside of the site's banking features is the lack of withdrawal methods. No information is provided on withdrawal limits. You can only use a withdrawal method if you have also deposited using that method beforehand. There are only five options available, including:
PayPal: Processed within 24 hours.
Prepaid Card: Processed within 48 hours.
Check: Processed within seven to 10 business days.
Venmo: No information provided.
Online Banking: Processed within two to four business days.
What Makes FanDuel Sportsbook NJ a Good Choice
We found many unique benefits for new players during our FanDuel NJ sports betting review. From the highly customizable bets to the valuable welcome bonus, you can easily kick start your sportsbook experience. Along with the high-usability mobile app, FanDuel Sportsbook makes betting a breeze for New Jersey players.
Big No Sweat First Bet for New Users
The main advantage for new users is the single no-sweat first bet that can refund you up to $1000. This is a perfect way to let you experience the thrill of making a high-stakes wager and possibly earn a massive bonus. If you win, you still get to keep all your winnings and can continue betting on your favorite games.
Good Variety of Betting Options
Betting options and markets come in many different types, letting you make the perfect bet to suit your preference. Whether you enjoy simple Money Line wagers or want to speculate with a Futures bet, the vast amount of available options caters to everyone.
User-Friendly Platform
Navigating the site is quick and straightforward, thanks to the clean, user-friendly interface. All sports are listed on the left of the homepage for extra convenience, and you can easily access your ongoing bets and promotions with the tabs at the top of the page.
Valuable Promotions
The wide range of promotions is another major benefit to new players. You can quickly find a promotion to enter and start earning bonuses right after registering. Many of the largest competitions feature limited-time offers like enhanced odds to help you jump right into the sports betting experience.
Quality In-play Experience
Live betting is one of the site's best features, giving you complete control over your bets. You can track the score and odds of any ongoing match and place bets when the odds become favorable to you. This is also available on the official mobile app, so you can catch a game wherever you are.
Modern Mobile App
The app also lets you access all other features of the site, from banking to customer support. It is the perfect way to bring the site's selection of bet types and bonuses with you wherever you go.
How to Join FanDuel Sportsbook New Jersey
FanDuel Sportsbook NJ features a fast and straightforward way for "new players to get started on the site:/go/grfanduelnj-sports. With a simple registration form and fewer verification requirements than other sites, it only takes a few minutes to create your account.
If you want to open an account with this bookmaker, follow these simple steps:
Visit the site by following this link to the front page.
Click the Join Now icon at the top right of the page to start creating your account.
Select New Jersey as your state
Enter the desired username and password
The final step is to enter your details onto the handful of registration forms. The site will ask for your:

Email
Full name
Address
Date of birth
Phone number

SSN

(last four digits)
Two-factor authentication is also available so you can secure your account with an extra layer of security. Whenever you log in, a unique code will be sent to your phone for you to enter.
Now that you have an account, you can download the FanDuel Sportsbook NJ app to access all the site's features faster. The main benefit is that you can avoid missing important matches and competitions if you do not have access to a computer.
You can also opt into promotions wherever you are, letting you claim any limited-time FanDuel NJ sports betting bonus that you otherwise could not.
Make your first deposit through the app or the desktop site to get started. Remember that the welcome bonus only applies to your first wager, so you can safely place a large bet without worry. The site will refund you up to $1000 if your bet loses, and you can still keep your winnings if it does not.
Your bankroll will still have some cash or site credits to continue betting whether you win or lose. Feel free to explore the site's numerous sports and bet types on offer. You can also opt into many exclusive and limited-time promotions.
FanDuel NJ Online Sportsbook Parent Company
FanDuel Sportsbook NJ is owned by Flutter Entertainment, which bought out the business in 2018. This Irish company is one of the leading online gambling operators in the industry. It operates numerous sites, including FanDuel's casino games site, Stardust Casino.
The sportsbook has partnered with Meadowlands Racing & Entertainment in East Rutherford. FanDuel established its land-based sportsbook here in 2018, allowing sports fans in New Jersey to place their bets in a prestigious venue.
Flutter Entertainment is one of the top bookmaking companies that operate famous brands such as Betfair, FanDuel, and Sky Bet. The company, originally named Paddy Power Betfair, was the result of a merger between bookmaker Paddy Power and online gambling operator Betfair in 2015.
In 2018 it bought out and merged its US operations with FanDuel to form FanDuel Group. FanDuel Sportsbook NJ was launched in the same year. The company changed its name to Flutter Entertainment in 2019 and acquired gaming operator The Stars Group later in the year. This made Flutter the highest-earning online gambling company in the world.
$1000
No Sweat First Bet
for your first wager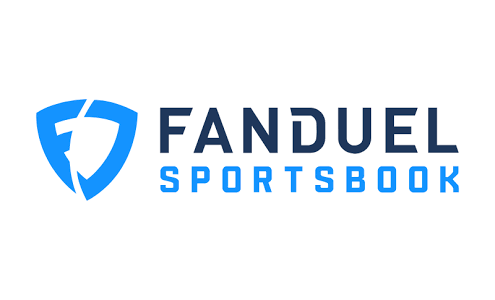 $1000 No Sweat
First Bet
Last verified: September 2023
Massive no-sweat first bet
Quality promotions
Good in-play options
Bet With Your Head, Not Over It. If you or someone you know has a gambling problem and wants help, call 1-800
GAMBLER
.
FAQ
Do I have to be in New Jersey to bet on FanDuel Sportsbook NJ?
Yes, everyone who created their FanDuel New Jersey account needs to be located in the state to bet on the site. You can prove your location by adding the geolocation plugin to your browser. This allows FanDuel Sportsbook NJ to confirm your location and grant you access to the sportsbook.
Is FanDuel Sportsbook NJ really a safe and regulated bookmaker?
Yes, FanDuel Sportsbook NJ holds a license from the State of New Jersey, Division of Gaming Enforcement. All activities and features on the site are regulated to ensure they meet industry standards for safety and fairness. It also ensures the site provides fair odds that allow you to enjoy a fun sports betting experience.
What deposit methods can I use to fund my FanDuel Sportsbook NJ account?
You can pick from an impressive eight different methods to fund your account. There are many payment types on offer, from e-wallet to credit and debit cards. Users can enjoy a varied and convenient banking experience when depositing.
VISA

Mastercard
FanDuel PrePaid Card +
Paynearme
PayPal
Online Banking
Wire Transfer
Venmo
What personal information do I need to provide to sign up for FanDuel NJ Sportsbook account?
FanDuel Sportsbook NJ asks for only a handful of personal details to verify your account, unlike most other sportsbooks. The more information you provide, the faster the site can approve your deposits and withdrawals. You will need to provide your:
Mailing address
Date of birth

SSN
Can I play online casino games using the same FanDuel New Jersey account?
Yes, you only need one account to bet on both sports and casino games. Once you have created your FanDuel Sportsbook New Jersey account, you can use it to gain access to Stardust Casino. Here you can play a variety of casino games and even use the same bankroll across both sites.
What kind of welcome bonus does FanDuel Sportsbook New Jersey offer?
FanDuel Sportsbook NJ offers a unique welcome bonus that provides a single no sweat first bet. Your first wager on the site will be refunded if it loses, and you can receive up to $1000 in site credits. The bonus is not paid out if your bet wins, so do not be afraid to try out a new game or make a large bet.