SugarHouse Sportsbook New Jersey is one of the top online bookmakers offering its services in New Jersey. The site originally launched on August 23, 2018, years after their Pennsylvania sportsbook was established. They have been operating in Pennsylvania since 2010.
The SugarHouse NJ sportsbook is fully licensed by the New Jersey Division of Gaming Enforcement. Their website is 100% legal, safe and regulated, with policies and security in place to safeguard user data. When you play with PlaySugarHouse, there are no concerns when it comes to player safety.
There are many reasons to choose this bookmaker over the competition. The interesting welcome bonus with very low wagering is just the tip of the iceberg. The bookie also features a variety of generous promos and an interesting rewards system that handsomely rewards regular bettors for their loyalty.
Overall, this sportsbook is a great option for any online sports bettor who wants a variety of content and generous promotions.
When you create an account with SugarHouse, you can use it to play casino games as well. You can also sign in to the same account on different devices, such as a mobile phone or tablet.
In this SugarHouse NJ Sportsbook review, each section of the website will be rated and explained. By the time you are done reading, you will know everything there is to know about this online betting site and if it matches your needs and expectations.
Welcome Bonus
There is a generous welcome bonus for new players who sign up at SugarHouse. The SugarHouse sportsbook NJ welcome bonus offers a 100% match up to $250, with a wagering requirement of just 1x. There is a bonus code required on signup: 250MATCH. This is a simple yet rewarding bonus that you can redeem easily during the signup process.
Claiming Your $250 Welcome Bonus
To get the SugarHouse New Jersey sportsbook welcome bonus, you need to follow a few very simple steps:
Sign up for an account
Enter the promo code 250MATCH
Make a deposit to your account of at least $10
The bookie will match your initial deposit and give you the same amount in bonus funds (up to the maximum of $250). To convert these funds into real cash, you will need to turn them over just once.
Keep in mind that only bets with odds of -200 or longer count towards the wagering requirement. The wagering requirement must be fulfilled within 30 days of creating your account. If you make a deposit of more than $250, you will still only receive $250 of bonus funds.
You can freely use the bonus funds you receive to place any sport available on the website. This promotion is available to all bettors who are physically in the state of New Jersey.
Overall, this is a great welcome bonus that all users can appreciate and use for their betting needs. While the amount itself could be bigger, wagering requirements are by far the best out there, making it a no-brainer for all newcomers.
$25 freeplay bonus + $1000 deposit match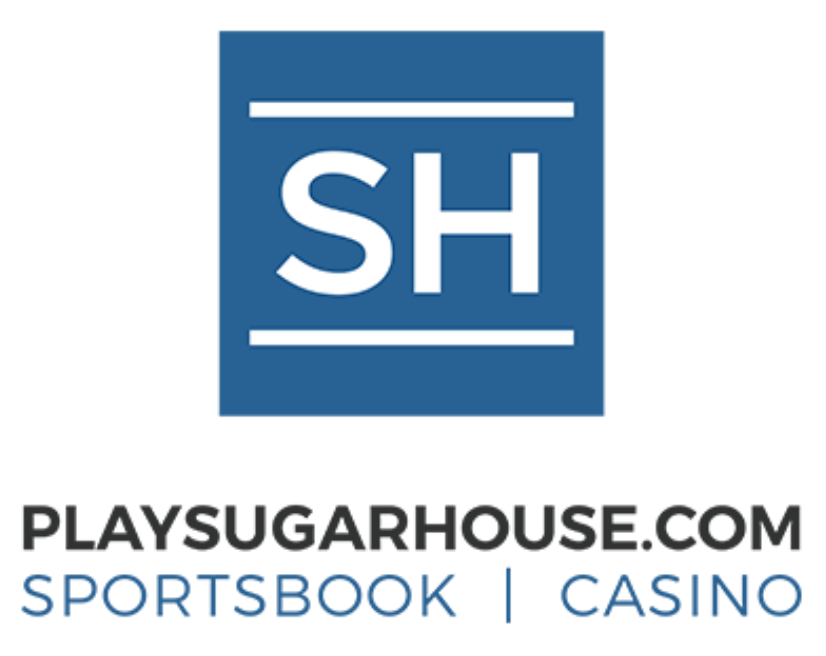 Easy to clear welcome bonus
Frequent promotions
Excellent mobile app
Promotions
Promotions
5.0
Great Added Value
The SugarHouse NJ sports betting promotions get a very high rating for their variety, simple terms and conditions, and worthwhile benefits. The promotions page is frequently updated with bonuses for all kinds of sports, competitions, and bet types.
SugarHouse sportsbook New Jersey offers a great range of promotions, which can be accessed directly from the website. There are promotions for both the casino and sportsbook, though many of them are exclusive to the sportsbook. Some of them apply exclusively to certain sports, while others have less specific requirements.
Enhanced Odds
There are enhanced odds for big competitions and events, like the Olympics or MLB tournaments. For example, you may be able to win extra cash for every medal the USA wins during the Olympic games. These promotions have minimum wagering requirements that vary depending on the bonus.
Risk-Free Bets
There are also bonuses that offer risk-free bets you can earn. Generally, you must wager a certain amount and you will receive free bets if a game has a specific outcome. The terms will vary as new promotions come out, so you should read the terms and conditions on the PlaySugarHouse website.
Profit Boosts
Also, you can find profit boost promotions on the website, which you can use to increase your earnings. An example of a profit boost bonus would be a parlay profit boost, which boosts your earnings by 20% for any 3+ leg parlay. This type of SugarHouse NJ sports betting bonus can apply to multiple sports, and it can be incredibly useful for increasing your take.
Promotions may run through certain periods, which you can capitalize on. They are generally temporary, though new bonuses are released over time. Depending on when you log in, you will see different promotions on offer.
Overall, the SugarHouse NJ Sportsbook Promotions are some of the best you can find.
Rewards
Rewards
4.9
Quality Loyalty Scheme
SugarHouse New Jersey has an interesting rewards system called iRush Rewards. This section also gets a high rating for its simple terms and conditions, unique premise, and useful rewards.
This is a premium program that gives you benefits for being a dedicated user of their website. When you join the iRush Rewards program, you start to accumulate points for every bet you make with sportsbook and casino. You earn two types of points: loyalty points and bonus store points.
Loyalty Points
Loyalty points advance your place in the rewards tiers, which give you more benefits as you unlock tiers. There are 10 unlockable tiers, while the final one can only be accessed via exclusive invite.
When you make bets with the sportsbook, you earn points each time you place a real money wager that meets a specified minimum. The minimum required amount depends on the combination size of the bet. The minimum amount for slots depends on the RTP rate of the game you play.
Progress Bar
You can track your progress via the personalized progress bar as you rack up points. You will accumulate loyalty level points to move through the levels, receiving better rewards as you progress. Bonus store points can be spent in the bonus store for different rewards that will earn you bonus money.
Bonus money is accumulated in the bonus bank and you can play with it whenever you want. All bonus funds have wagering requirements of just 1x, so claiming them is a simple process. Overall, the iRush Rewards program is a great way to have fun with your bets while receiving exciting rewards.
Mobile App
Mobile
4.8
Great Interface & Features
There is an app available for both Android and iOS devices, so players can enjoy SugarHouse on the go. The SugarHouse NJ sports betting app offers a well-designed interface, great usability, and range of features.
If you would rather use a browser, you can still play on the mobile site without using the app. However, the app offers a great experience in a convenient package.
The app has an easy to use interface, with a menu that you can tap through with no issues. Using the sportsbook on the app is just as easy as it is on the website. You can scroll through bet types, enter your wager amount, search through games and place bets.
There is also live betting through the mobile app, so you can place bets on ongoing games. You can easily browse the 'live right now' section, select a game, and create your wager.
The SugarHouse app gives players the following:
Availability: You can use your regular SugarHouse account on your phone, as well as an iPad or Android tablet.
*Overall performanc*e: The app is well optimized and players should have a smooth experience.
Speed: The app feels responsive, fast, and modern.
Markets: You will find tons of markets on the app for all kinds of sports.
Live betting: Live betting is a great feature that is available to all mobile players.
Bet slip: Placing bets on the app is just as easy, with all the same steps required.
General layout: The interface works well on smaller screens, with easy navigation and browsing.
Cashier: You can deposit money and make withdrawals through the app, just as you can on the website.
Overall, the SugarHouse mobile app is great for sports bettors who want a more flexible and convenient experience. You should download the app for a top-quality gaming experience, all on your mobile device.
Bet Types
Bets
4.7
Variety of Markets
There is a wide selection of sports in the SugarHouse New Jersey sportsbook. You can bet on baseball, boxing, basketball, tennis and many more sports. You can easily scroll through the selection of sports on the left side of the page.
There are tons of markets to bet on, so all kinds of sports bettors will be pleased. These are the available bet types:
Parlays: at least two wagers combined that raise the risk but increase the potential reward.
Futures: a bet on a sports event that will occur in the future.
Money lines: a bet on whether or not a certain team or player will win a game.
Spreads: a bet on the result of a game that rewards you based on the accuracy of your wager.
Totals: a simple bet on the total number of points scored in a game.
Round robins: a bet on multiple parlays.
Props: a bet on whether or not an event will happen during a game that does not directly affect the outcome.
Depending on which sport you choose to bet on, different bet types will be available to you. Once you click on a game, you can scroll through the available markets to find your preferred type. When you settle on a bet type, you can fill in the bet slip and place your wager.
There is a live in-play betting option for users, which you can access by clicking the 'live' icon in the sportsbook. In this section, you can view ongoing games as well as upcoming games, which you can place bets on. There are multiple markets for live games that you can wager on, including spreads and totals.
You can view the stats of ongoing games, as well as information like player injuries and team rankings. You may also view the futures section to place bets on upcoming games.
In conclusion, there is a huge variety of bet types, as well as a wonderful live betting section with useful information. There is more than enough user choice in this sportsbook, so bettors should try it for themselves.
Banking
Banking
4.8
User-friendly Limits
There are plenty of payment options available to SugarHouse NJ users. The banking section gets a 4.8 out of five for its simplicity and amount of options.
Deposits
These are the deposit payment options you can use at SugarHouse New Jersey:
Credit/Debit Card
Wire transfer
Prepaid SugarHouse card

ACH

PayPal
Neteller
Play+ Prepaid Card
Minimum and maximum payment amounts vary between methods. The deposit minimum for all methods is $10, while wire transfers have the highest maximum of $50,000. Other methods offer maximums between $500 and $10,000.
Withdrawals
Not all methods can be used to make withdrawals, so make sure you have access to a withdrawal option. The following methods can be used for withdrawals:
ACH

PayPal
Neteller
Play+ Prepaid Card
Withdrawal times vary between options, so some methods are faster than others. ACH payments can take up to five business days to go through, while PayPal and Neteller can take up to 30 minutes. Credit cards take up to 10 minutes to deliver your earnings.
However, it will take longer to actually receive your funds, as SugarHouse New Jersey must process your withdrawal request. This stage may take anywhere from 24 to 72 hours before your request is approved. Your account may need to be verified before you can collect any payments.
The verification process can require you to upload documents that prove you are at least 21 years of age. This may include a driver's license or credit card.
Overall, banking with SugarHouse New Jersey is a fair and easy process. There are multiple ways to deposit and withdraw money, so collecting your sportsbook winnings should be straightforward.
What Makes SugarHouse Sportsbook NJ a Good Choice
SugarHouse New Jersey is a good choice for a variety of reasons. The bookmaker has plenty of great features that experienced bettors and those new to the world of sports betting will appreciate.
Easy-to-clear Welcome Bonus
There is a nice welcome bonus with a wagering requirement of just 1x, so you can quickly receive your funds. This bonus gives you a head start in the sportsbook, allowing you to make a free bet of up to $250 immediately.
Variety of Betting Markets
The bookie features a great variety of betting options and markets, with multiple markets available for each sport. You can choose from parlays, money lines, spreads, totals, round robins, and props, so player choice is not limited. There are plenty of markets, so you will not be disappointed when it comes to user choice.
There are live bets available as well, which can be wagered on through several markets. You can access the statistics of the teams and players involved, as well as live game updates. The in-play betting at SugarHouse is extensive, and you can even look at upcoming games and future bets.
Rewarding Loyalty Program
SugarHouse has a rewarding and engaging loyalty program, which you can progress through by placing bets. The iRush Rewards program gives you benefits for earning points, and you can earn them through the sportsbook and casino. The program offers both loyalty points and bonus store points, and you can use them to claim discounts and rewards.
Interesting Promos
There is a good variety of promotions on the SugarHouse NJ website, such as profit boosts, free bets, and more. You can visit the promotions page and claim whichever bonus you want directly. There are many useful bonuses to choose from, especially for sportsbook users.
Overall, SugarHouse New Jersey is a solid choice for sports bettors in the state, as there is a lot to enjoy. As laid out in this SugarHouse NJ sports betting review, this sportsbook covers all bases.
How to Join SugarHouse Sportsbook New Jersey
Creating an account with SugarHouse New Jersey is a simple process. This is how you can join and start playing today:
Follow the link to the SugarHouse NJ website
Click the "Join Now" button to start the registration process
Fill in your email, desired screen name, and pick the state of New Jersey
Make sure to fill in the bonus code 250MATCH in the promo code field to get the welcome bonus
On the next page, correctly fill in your personal information
Download the mobile app for iOS or Android if you are interested
Make a deposit of at least $10
Start playing with the sportsbook
Receive your 100% bonus match up to $250 as soon as you deposit
Have fun placing bets
We recommend that you try SugarHouse New Jersey on their website or app for a high quality gaming experience.
SugarHouse NJ Online Sportsbook Parent Company
Rush Street Interactive owns SugarHouse sportsbook. Rush Street Interactive is a large company in the field of online casinos and sportsbooks, and they own multiple brands. The company was founded in 2012, four years before the SugarHouse Casino was launched in 2016.
Despite being much newer in the world of casino and sportsbook companies, Rush Street Interactive has already carved out a name for itself. They have several physical locations you can visit in the United States, as well as online casinos and sportsbooks.
SugarHouse is owned and operated by a legitimate and reputable parent company. Overall, players who register with SugarHouse can be confident in the history and quality of Rush Street Interactive as a company.
FAQ
Do I have to be in New Jersey to bet on SugarHouse Sportsbook NJ?
Yes, you have to physically be in the state of New Jersey to bet on the SugarHouse NJ sportsbook. PlaySugarHouse is licensed in New Jersey so your physical location is important.
Is SugarHouse Sportsbook NJ really a safe and regulated bookmaker?
Yes. SugarHouse sportsbook New Jersey is a very safe and legitimate bookmaker. Not only is it run by a reputable and regulated parent company, but it is licensed by the New Jersey Division of Gaming Enforcement. Your personal data and payment information is kept safe when you use the website.
What deposit methods can I use to fund my SugarHouse Sportsbook NJ account?
There are a multitude of deposit methods you can use to fund your SugarHouse sportsbook NJ account. Standard methods like PayPal, ACH, Visa, Mastercard, wire transfer, and Neteller can be used to deposit. The minimum deposit amount is $10, with varying maximum amounts. Overall, making deposits is a simple and easy process.
What personal information do I need to provide to sign up for a SugarHouse NJ Sportsbook account?
When you sign up for a SugarHouse New Jersey sportsbook account, you need to provide certain details about yourself. For example, you will need to provide your email address and gambling state. When it comes to making withdrawals, you may need to upload documents that prove you are of legal gambling age.
Can I play online casino games using the same SugarHouse New Jersey account?
Yes. When you sign up for a SugarHouse New Jersey account, you can use it in multiple ways. You can use the same account for both the sportsbook and casino, and the welcome bonus applies to both as well. You can also use the same account on the website and mobile app, and your funds will carry over different platforms.
What kind of welcome bonus does SugarHouse Sportsbook New Jersey offer?
The welcome bonus offered by SugarHouse sportsbook NJ gives players a 100% matching bonus amount. When you make your first deposit, you will receive bonus funds of up to $250, depending on your deposit amount. You can use these funds to place risk-free sports bets.