FOX Bet New Jersey is a unique sportsbook that integrates the love of sports with the excitement of gambling. This betting site launched in 2019 via the partnership between FOX Sports and The Stars Group.
The media giant provides commentary and insights from beloved event personalities you cannot find anywhere else. Even the promotions feature people like pregame analyst Howie Long, NFL kickoff host Charissa Thompson, Nascar analyst Clint Bowyer, and many more.
The sportsbook is available in other states as well. FOX Bet is an entirely safe, 100% legal, and fully licensed business adhering to all relevant laws and legislations as set forth by the New Jersey Division of Gaming Enforcement (NJDGE).
Those looking for other types of gambling entertainment can also access casino and poker lobbies using the same account.
Now let's get into the FOX Bet New Jersey Sports Betting Review to see what this operator has to offer across the board.
Welcome Bonus
This sportsbook offers a decent bonus for new players that, essentially, covers your first bet in full. This is a fairly standard way bookmakers form their welcome offers, but the maximum amount you can get back is fairly small, capped at just $50.
First Bet Insurance up to $50
If a player's first wager loses, the betting site matches it with a bonus one up to $50. This promotion has a minimum -200 odds requirement and only applies to FOX Bet customers. People registered through PokerStars or Stars Casino are not eligible.
To qualify for this offer, you will need to opt in from the Challenges section of your account.
Visit the promotions page or tab
Locate the "

FIRST

BET

ON US" promo and click on it
Register your account
Navigate to the "Challenges" section
Click the "Opt-in" button
After this, you will have one week to take your pick and place your first real money bet. If you do not place a qualifying bet within this period, you will no longer be eligible for the welcome bonus.
$50
first bet insurance for
new players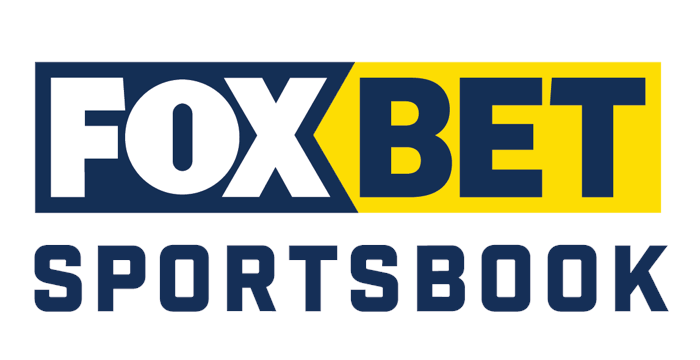 $50 Bet Insurance
on your first real money bet
Last verified: September 2023
Quality mobile app
Rewarding loyalty scheme
Variety of sports & markets
Bet With Your Head, Not Over It. If you or someone you know has a gambling problem and wants help, call 1-800
GAMBLER
.
Promotions
This betting site offers lucrative promotions of all kinds. It even features social media promos that create fan interaction. Overall, we give FOX Bet New Jersey online promotions a very high rating as the operator certainly has a lot to offer across the board.
Bonus Bets
This sportsbook has several promotions that give players bonus bets. Some of the good examples of such promos are:
Referral Deal: Use a referral code to invite your friends and receive $50 for every person that signs up, deposits at least $10, and makes and settles a wager on any sport within 14 days
Thursday In-Play: Wager $20 on

MLB

on a Thursday and get a 10 dollar bonus live bet to use before 11:59 pm ET the same day
Weekly Personalized Challenges
FOX Bet gives each player customized challenges every week. Players earn rewards upon completion. Visit the challenges window to opt-in or check your progress.
Boosted Payouts
These promotions increase odds on specific selections, which gives players a larger payout for the same stake:
Friday Happy Hour: Receive exclusive Super Boosts every Friday between 5:01 pm ET and 6 pm ET by downloading the sportsbook's app and turning on push notifications
Saturday Super Boost: Fox Bet lists heavily boosted payouts on Saturdays for all customers
Social Media Offers
Follow the betting site on all its social media platforms to get involved with a variety of promotions. These are usually open to all Fox Bet account holders and often do not require a deposit or a real money wager to participate.
Rewards
FOX Bet has a solid loyalty program called Stars Rewards. The points are not too challenging to earn, and the prizes add quite a bit of value. However, the time limit on filling the progress bar can be frustrating. This is the only reason why we gave the bookie a slightly lower rating.
How to Use Star Rewards
Fans earn reward points by settling bets or playing real-money games, and these build up the progress bar. Once the bar is completed, players gain access to a prize chest containing rewards such as bonus bets and StarsCoin. This system is the only way to receive rewards from FOX Bet.
My Stars
This section of an account gives essential information about the program. Here players can:
Check StarsCoin balance
Find a list of past chests earned and belonging prizes
Open chests
Progress Bar
The progress bar fills up as you earn points. When it is full, a chest unlocks. Requirements for earning points depend on what chest a player is working toward. These requirements include stakes, game type, net deposit, and frequency of play.
Players must open at least one chest every 28 days, or the bar resets, and the subsequent chest is downgraded. However, if you are working toward a blue chest, which is the lowest one, you have three months instead.
Players who do not want to see their progress can hide it. To do this, go to your settings, click on "table appearance," and then find "table display." Players continue to earn points even when the bar is not shown.
Chests
Once they unlock a chest, players can open them at any time. There are seven different chests, with each next one offering better value:
Blue: Value of $0.36 to $6
Bronze: Value of $0.72 to $12
Silver: Value of $1.80 to $30
Gold: Value of $6 to $100
Diamond: Value of $15 to $250
Black: Value of $42 to $700
Prizes
The higher the chest, the better the rewards. When a player unlocks a chest, their progress bar resets. Earned chests expire if they are not opened within 30 days. Prizes inside can include:
Game Tickets
Tournament Money
StarsCoin
Instant Bonuses
Free Spins
Bonus Sports Bets
Reward Points
Chest Exchange
Players can use the chest exchange whenever they do not think they can complete the progress bar in time. This feature downgrades the progress bar to the chest of lower value, which will not take as long to earn.
Special Chests
Sometimes FOX Bet gives players promotional chests unrelated to the loyalty program. These chests are earned as part of special offers, in specific games, or by completing certain tasks.
Reward Points
Sports fans can earn reward points by placing and settling bets. Casino and poker players will also get them by playing for real money. Points are redeemed by filling the progress bar to unlock chests.
How to Redeem StarsCoin
Any StarsCoin players get from opening chests is exchangeable at the rewards store. However, the coins will expire if you do not earn points for six months, so pay attention to this. To redeem your coins:
Visit the Store: First, log in to your account. Once you have done so, click on the "My Stars" section, then click on "rewards store."
Decide What to Buy: Browse through the fantastic selection of products. Once you decide what you want to buy, click on it. This action opens a new window to enter details like the quantity and any coupon codes you have.
Check the Address Listed: If it is correct, check the box next to "this address is correct." Otherwise, select "use a different address."
Confirm the Details You Provided: Click on "next," then review the information provided to make sure it is correct. If so, select "confirm." To change any details, click the back button.
Read Your Confirmation Email: Check your email for confirmation. If you need to cancel for any reason, you have two to three hours to do so.
Mobile App
This sportsbook has an excellent app available on any device. Players will find all the same features that are available on the desktop site. The application is simple to download, easy to use, and just looks good in general. We give the FOX Bet New Jersey mobile app 4.8 stars out of five.
Features
The FOX Bet mobile app has all the same features and capabilities available on the desktop site. On top of that, app users can get some additional perks.
Your Bets: A section where you can see all your bets in one place
Promotions: All the same offers you would find on the desktop version in a scrollable list; to see more information, click on the deal you are interested in
CutsomBet: A list of popular custom wagers tweeted with this hashtag, which you can use as your own bet
Trending Wagers: A list of popular bets being made
Rewards: Earn points toward filling your reward progress bar, just like you can on the website
Live Scores and Upcoming Events: The application provides information about live games you can bet on as well as upcoming events
Push Notifications: You can enable push notifications in the app's settings, which will provide you info on exclusive promotions, as well as other news
Casino and Poker Access: Sports fans also have access to the casino and poker lobbies and can effortlessly visit both from within the app
Responsible Gambling Settings: Players who think they might have a gambling problem can set limitations for themselves, such as table limits and playtime restrictions. To do this, find "responsible gaming settings" under the account tab.
Where to Download the App
For both iOS users and Android users, the FOX Bet mobile app can be downloaded and installed by simply clicking on the Sign Up button near the top of this page on the navigation bar. When you do, the appropriate app will be determined and you will be redirected to the proper downlaod location for the app.
Bet Types
This bookmaker offers an excellent range of sports to bet on, with both mainstream and less popular events. Players will undoubtedly find an event they are interested in.
When it comes to bets, the sportsbook has extensive explanations on what bet types it offers and how to place them. Any new player can quickly learn the ins and outs of making bets on this site.
Teaser wagers are not offered. However, FOX Bet provides all the other popular betting methods as well as the cash out feature.
Sports Selection
FOX Bet provides players with a long list of sports and events to bet on. Sports offered on the site include:
Aussie Rules Football
Baseball
Basketball
Bowling
Boxing/

MMA

Cycling
Darts
Football
Golf
Handball
Hockey
Motor Sports
Rugby League
Rugby Union
Soccer
Table Tennis
Tennis
Parlays
Parlay bets have at least two separate wagers. All predictions must be successful for a player to win. You can make parlays with up to 20 selections. They are named after the number of wagers made. For example, an "eight bet" has picks on eight different events.
How to Place a Parlay on
FOX

Bet

If you want to make a parlay bet, follow these simple steps:
Log In: You must be logged in to your account to make any bets. To do this, click the "login" button at the top of the home page and then fill in your information.
Decide What Game to Bet On: Select the sport you want and then check out the events. When you decide what game you want to make a wager on, click it to display all the available markets.
Select the Odds: Choose the odds you want. Ensure the information appears on the bet slip on the right side of the page.
Make More Selections: Add as many more wagers on other events as you want. These selections will automatically add to the bet slip.
Select the Parlay: Once you have added all your bets, choose the kind of parlay you want at the bottom of the bet slip.
Decide How Much to Wager: Enter the amount you want to bet in the provided box.
Place Your Bet: Click on "place your bet." You will receive confirmation that your bet has been placed successfully.
Future Bets
Future wagers are bets on games that have not happened yet. These bets are usually made on the season, playoff, or championship results. If FOX Bet NJ offers futures on a sport, it will have a tab for it.
To check, select the "all" button on the top left of the homepage. Select the event you are interested in. If these bets are available, you will see the futures section in the sport's tabs.
Live Bets
Live or in-game bets are made while the game is still ongoing. FOX Bet New Jersey offers these wagers on some events, but not all. Like futures, sports that have this option will have a specific tab for it.
While an event is happening, the sportsbook provides live score updates. However, players must keep in mind that FOX Bet does not accept liability if this stat is not up to date when you place a bet.
How to Place a Live Bet:
To make the in-game wager:
Log In: Again, you must be logged in to place any bets. Find the "login" button at the top of the screen and then enter your username and password.
Select a Game: Click the "all" button and find the sport you want. Make sure to select the "in-game" tab. Then simply pick the game you want to bet on.
Fill Out the Bet Slip: Choose the odds you want and then enter the amount you wish to wager.
Place the In-Game Wager: Click on "place bet." You will get confirmation that you made the live wager.
Money Lines
Money line bets are made on which team will win an event. You can make these wagers at FOX Bet, and the stats for them are listed for each game under the first column.
A positive in the money line means that the team is expected to win. A negative shows that they are the underdog. So, a -200 would mean you need to bet $200 to win $100, and a +200 means you can $200 on a $100 wager.
Spreads
Players can also bet on point spreads at this sportsbook. You will find this statistic listed under the second column of each event.
This number represents the points a team is expected to win or lose by. +11.5 means they need to lose by less than 12 points for your bet on them to be successful. -11.5 would show they need to win by at least 12 points.
Cash Out
Fox Bet sometimes offers players a cash out option. This feature lets you settle a bet before the event ends. Cash Out is available for pre-event and in-game straight or parlay wagers.
Custom Bets
This sportsbook also allows players to take advantage of custom bets submitted by fans on Twitter. When these wagers are available, they will be listed on the main page in the middle of the screen.
Banking
This betting site offers several safe and trusted banking methods. It has a long list of deposit options. Often, sportsbooks have limited amounts of withdrawal methods depending on where you live. However, FOX Bet offers several options for New Jersey players.
The sportsbook keeps your money secure and separate from any expense accounts. Plus, it has a fast deposit feature for several banking methods. Overall, we give FOX Bet New Jersey online sports betting four and a half stars out of five in this area.
How to Make Deposits and Withdrawals
Making transactions with FOX Bet is simple. Just download its free software on your desktop or mobile device and select your banking method.
Deposits
You can make deposits with the following:
Visa
MasterCard
Bank Transfer
VanillaDirect
Skrill
Resorts Cage
PayPal
PayNearMe
PokerStars Play+ Card
All deposits must be at least $10. You can set a limit for yourself, but it cannot be less than this amount.
If the Fast Deposit feature is available, you will see a logo beside the payment option in the Cashier. You can set one of these options as your "Fast Deposit Account" and use it to make instant transactions.
Withdrawals
Players can make withdrawals with:
VanillaDirect
Skrill
PayPal
Resorts Cage
Bank Transfer
PokerStars Play+ Card
To make one of these transactions, select "cashier," click on "withdraw," enter the amount, and then hit "submit."
What Makes
FOX

Bet NJ a Good Choice?

Fox Bet is a great betting site for any New Jersey sports fan. You will love this sportsbook for its:
Integration with
FOX

Sports

The media company makes this platform unique because it brings experts that know their stuff. No one is better to get sports information from than the analysts and announcers that do it for a living.
Custom Bets
This feature allows fans to get personally involved in the betting process. You get a say in what kind of wagers are added to the site. Winning on a custom bet is unbelievingly exciting.
Sports Selection
Fox Bet has a wide variety of sports to choose from. Of course, they have the most popular events like football and basketball. They also offer sports you might not expect, like bowling and darts.
Bet Types
This sportsbook offers several kinds of bets. The only wager not offered is teasers. Other than that, you can make any bet you want to make here.
Promotions
FOX Bet has an extensive list of generous offers for sports fans. You can find bonus bets, personalized challenges, payout boosts, and even social media promotions.
Rewards
FOX Bet NJ has a quality loyalty program that offers some great prizes. Building up your progress bar to unlock chests is very simple and the rewards are personalized to fit your playing habits.
Customer Support
Fox Bet provides comprehensive how-to guides and a help section with tons of information. You can easily find what you are looking for with the available search bar.
If you do not find the answer, you have other options for contacting Fox Bet. You can talk to the support chatbot or can get email support in following languages:
Bulgarian
Danish
Dutch
English
French
German
Greek
Italian
Portuguese
Romanian
Russian
Spanish
Swedish.
How to Sign Up to
FOX

Bet NJ

To sign up at Fox Bet NJ, follow these steps:
Follow the Link to Register: Click on the link we have provided to go straight to the registration page.
Create an Account: Enter your email address and create a username and password. Once you finish, click "continue."
Verify Your Identity: Fill out the player registration form with your personal information, such as name and address. You will also need to provide the last four digits of your Social Security Number.

After submitting these details, you should receive a notification saying your verification is complete or requesting you to resubmit your information. In the latter case, check to make sure all the data is correct.
If there are some problems, you may have to do verification manually. This process will require scanned or digital copies of a government-issued photo ID, as well as your Social Security Card.

Download the App: Download the app right here.
Make a Deposit: To complete this transaction, open the app and log in to your account. Then click on "cashier" and go to "deposit."
FOX

Bet Parent Company

Flutter Entertainment owns FOX Bet. The company has a fairly short but rather interesting history in the gaming world.
Flutter Entertainment History
Flutter Entertainment was created in 2016 after a merger between Paddy Power and Betfair. At that time, the company was known as Paddy Power Betfair. In March of 2019, it rebranded to its current name.
In May 2019, The Stars Group and FOX partnered to create FOX Bet. That October, Flutter Entertainment agreed to buy The Stars Group, becoming the owner of the sportsbook. The company also owns FanDuel — FOX Bet's most significant rival in the NJ market.
Location
This sportsbook does not currently have a physical location in New Jersey. However, FOX Bet is partnered with Resorts Casino. You can visit this location at 1133 Boardwalk in Atlantic City to make withdrawals from your sportsbook account.
$50
first bet insurance for
new players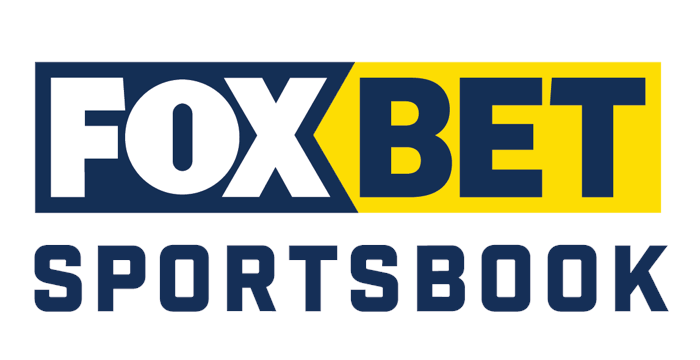 $50 Bet Insurance
on your first real money bet
Last verified: September 2023
Quality mobile app
Rewarding loyalty scheme
Variety of sports & markets
Bet With Your Head, Not Over It. If you or someone you know has a gambling problem and wants help, call 1-800
GAMBLER
.
FAQ
Do I have to be in New Jersey to bet on sports at
FOX

Bet NJ?

Yes, you must reside in NJ to participate in sports betting at FOX Bet NJ. However, if you live in Pennsylvania, Colorado, or Michigan, you can visit one of its affiliate sites or use the Fox Bet app for that jurisdiction.
Is
FOX

Bet NJ legal and safe?

Yes, this sportsbook is 100% legal and safe. It is a licensed and registered company that follows all relevant laws.
What kind of a welcome bonus does
FOX

Bet New Jersey offer?

FOX Bet features a the first bet insurance of up to $50 for all new players signing up through the betting site. You can place the first wager in the amount of up to $50 and if it does not come in, the bookmaker will refund it in full in the form of a single bonus bet, allowing you to try again on the house.

The welcome offer needs to be used no later than seven days from the date of opt-in.
What personal information do I need to provide to sign up for
FOX

Bet NJ?

You will need to provide your name, email, address, date of birth, and the last four digits of your Social Security Number. If you have to provide manual verification, you will have to upload scanned or digital copies of a photo ID and your social security card.
What deposit methods can I use to fund my
FOX

Bet New Jersey account?

This bookmaker provides a very good number of deposit options players can use to fund their betting accounts. At the moment, these methods are supported:
Visa
MasterCard
Bank Transfer
VanillaDirect
Skrill
Resorts Cage
PayPal
PayNearMe
PokerStars Play+ Card
Can I play online casino games and poker on
FOX

Bet NJ?

Yes, you can. The sportsbook offers both casino and poker lobbies that you can access from the website or the mobile app.
Can I bet on sports from my mobile phone at
FOX

Bet NJ?

Yes, FOX Bet New Jersey has a quality mobile app that you can make sports wagers on from both iOS and Android devices.
Related News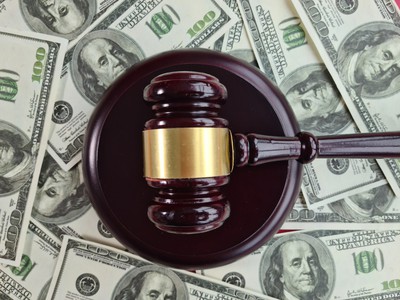 NJ online gambling regulators alleged that FOX Bet Sportsbook accepted illegal wagers on four in-state college basketball games dating back to early 2021.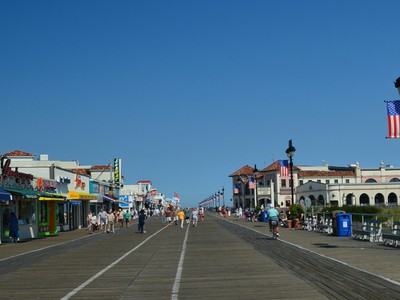 Online poker operators grossed $2.6 million in January, marking the 23rd consecutive month of revenue above $2 million.